✦ About the artist:
✦ Ryuuki | Artist | Comic | he/him✦
---
I'm Ryuuki,
The god of 7Deadly and a real demon.I go by he/him pronouns and can be rather social awkward, but I love when people talk about my comics and characters, so don't feel intimidated! I'm actually a big dork imp dragon.I'm a brazilian furry, digital and webcomic artist! I mainly live off my income from art, commission and Patreon. Become a patron and by support this comic you can also have early access, high quality and size illustrations, WIPs and spicy art!
✦ About 7Deadly:
It's said that demons vanished; That the livings managed to exterminate them.
However...it's what they say...
Welcome to a world divided between entities, angels and demons, and livings. Where both sides seek for their own survivor, while try to keep the world in harmony, but such an utopic dream could be archieved?Follow Envy on his daily life and learn about the mysteries and stories from such a place. From his point of view, discover allies and enemies, unveil their past. Be prepared as well to face his struggles and whatever this journey has to offer.
✦ Commissions:
By commissioning me you're agreeing with my Terms of Services.
My prices are set in USD (U$).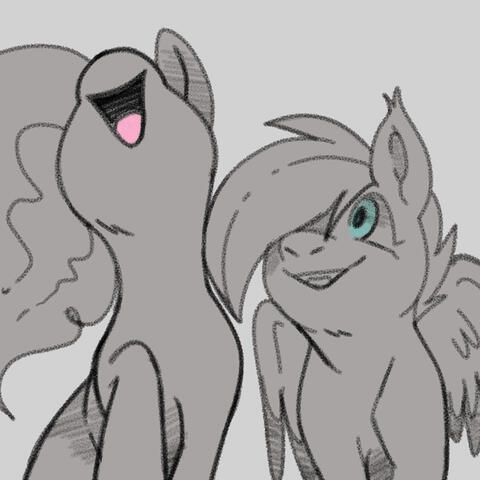 Sketch
Head ----------------------- $15
Half body ----------------- $20
Full body ------------------ $25
---
Colors ------------- + $05
Simple Shading --- + $03Additional Characters:
+ $10 || + $15 || + $20
---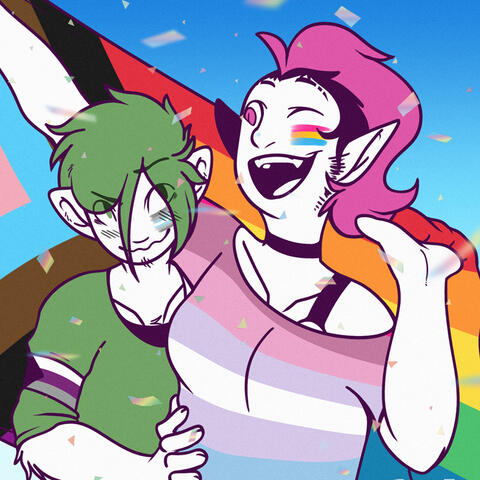 Flat Colors
Head ----------------------- $30
Half body ----------------- $50
Full body ------------------ $70
---
Backgrounds base price + $10, depending on complexityAdditional Characters:
+ $20 || + $30 || + $40
---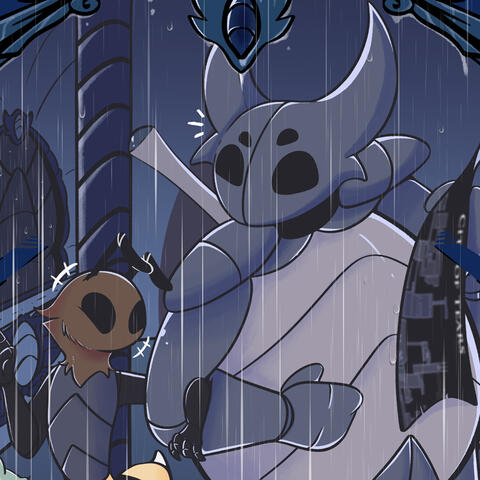 Full Colors
Head ----------------------- $40
Half body ----------------- $60
Full body ------------------ $80
---
Backgrounds base price + $15, depending on complexityAdditional Characters:
+$30 || + $40 || + $55
---
Others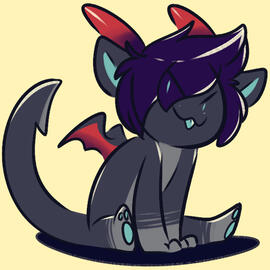 Chibi
Base Price $30+ $15 for extra characters.
Double the price for simple animation.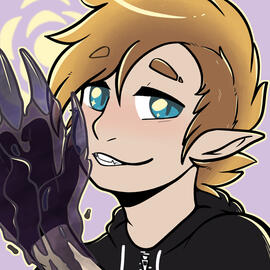 Icons
Bust $40
Couple $80Blink aniamtion + $20
Other animations + $40, depending on complexity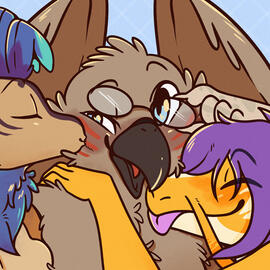 NSFW
YOU MUST BE OVER 18 TO COMMSISSION THIS.
NSFW art will have an additional of $10+, depending on complexity
Commissions are OPEN
✦ Terms of Service:
Disclaimers
All my works are for personal, non-commercial use only.
For commercial use contact me and we can set a different price.
I retain all rights over the commissioned work, including reproduction and distribution rights. I do not claim ownership to any characters that's not mine; the characters belong to their owner/creators. If you commission me, please credit me by putting my name and a link to the piece or my gallery.
DO NOT alter or sell and DO NOT remove the watermark.
I DO NOT work with NFT - any non-fungible, virtual coin, for the matter. My work MUST NEVER be sold as so. I will take legal meassures otherwise.
---
General
- The prices are set in USD and I'll send you an invoice via PayPal as soon as we have setted all the details.
- I work with canvas around A4 size and 350dpi. Only the commissioner and my Patrons will have access to the full size.
- My commissioner has the rights over the final piece. To respost, with credits, or print if so they want.
- Provide clear reference (visual or textual). In case you want to create a character or don't have reference we can arrange the prices. An additional will be asked. AND NOTE: complex designs (such as extra arms and wings) have an additional.
- I have the right to decline a commission request for any reason. Don't pay me until I accept. I don't accept refunds.
- I'll refuse to draw anything that I judge to contains hateful and/or discriminatory material and/or discourse.
- If you want to commission me something NSFW, please be sure you're over 18 years old! If I discover you've been faking your age the commission will be cancelled and you may be blocked.
- I don't accept refunds.
---
About Subject
I will draw
General furry art (anthro and feral)

Human or humanoid

Taurs and Nagas

Monsters and fantasy creature (including original species)

Fandom characters (including fancharacters)

Nudity, Suggestive themes and NSFW

CONSENSUAL bondage (soft, hard, pet play)

Transformation sequence

Chubby and fat (not hyper)

Paws
I will NOT draw
Robots and mechas of any kind (mechanical parts like limbs are ok)

Hyper Muscle/Fat

any kind of NSFW with minors, not even suggestive!

!ANYTHING NON-CONSENSUAL!

Babyfur/Diaper (espcially if it involves NSFW)

Hyper

Inflation

Waterspot/Scat/Fart

Anything that I personally don't feel comfortable drawing. So ask me before hand.
Thank you so much for the interest!